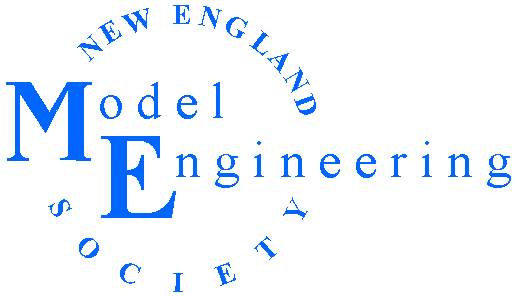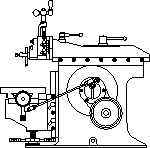 A group for those who enjoy metal working and machining meeting monthly in the Waltham MA area
Next Meeting is on 5 February 2015 @ 7:00PM @ the Waltham Library
The address of the Waltham Library is 735 Main St, about 2 blocks west of Moody St. Turning onto Spring St. (to the right of the building) leads to the parking in back. If the lot is full, there is a garage reached by continuing down Spring and making a right on Middle St.

February Meeting Program

NEMES member Gary Phillips will be our February speaker and tell us of his adventures in restoring a theater organ, sometimes called a "Unit Orchestra" for its ability to replicate the sounds of orchestral instruments. Emblematic of the silent film era, theater organs provided a musical soundtrack to movies, or provided entertainment between different films in a matinee. Many of these organs were scrapped as

sound films took over in the 1930s. We're going to see a lucky survivor. Gary will give a condensed discussion on the restoration of this 2 manual (two keyboards), 7 rank (seven pipe sets) Wurlitzer theater organ that is an original 1927 installation in a theater in NJ. The organ was totally removed from the site and restored; restoration involved making many new parts due to severe water damage
NEMES Annual Show Info
Saturday, February 28th from 10-4
Show Flyer HERE
(Current as of 31 January 2015)
We have official approval for the NEMES Model Engineering Show at the Lowell National Park for Saturday, February 28th from 10-4. So please get the word out, get your models ready, and come to the show !!
Rich Baker has asked me to post this latest info concerning the 2015 show. It is a PDF file which you can download and review
Click HERE please to download latest show info
If you are a first time visitor to this site, please, take your time, look around and see what our group has to offer. We hope that you find things of interest and always welcome your comments and suggestions. Please feel free to contact the webmaster at errol.groff@snet.net
Club Activities and Benefits Include:
We have monthly meetings usually featuring a guest speaker that is a subject matter expert on a subject related to model engineering.
We have started a library of plans and articles that members can share.
We publish a monthly newsletter with news of the meetings and short articles by the members. It also includes members classified ads.
We have organized group tours to other events and factory tours to places of interest.
We plan an annual show of members work, open to the public. This is not a competition, simply an exhibition.
We have a members roster that lets members get in touch with each other.
We share tips on our favorite sources of supply.
Metal Working Related Links and Pages
The January/February 2011 issue of Home Shop Machinist contains an article written by members Max Ben-Aaron and Bill Brackett about the 2010 NEMES club show. George Bulliss, editor of HSM has kindly granted permission for this web site to re-publish the article so that readers who may not (yet) subscribe to HSM can enjoy it and learn more about our organization. Please click HERE to link to the article in PDF.
Use this Google search bar to find things on the NEMES site
Steamship Historical Society of America 22 January 2015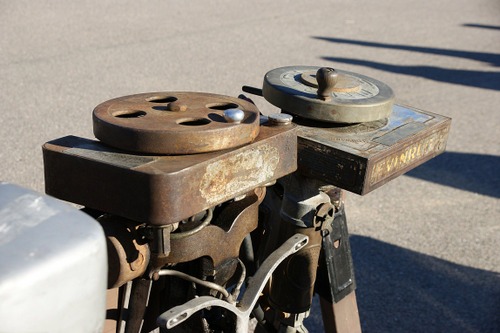 AOMCI Dry and COLD Meet 17 January 2015
New Years Day @ Waushakum Live Steamers 1 January 2015
Annual Banquet and Frost Bite Crank Up 13 & 14 December 2014 (A brief video has been added to this page)
Andres Institute of Art Iron Pour 26 October 2014

Pioneer Valley Chapter ATHS Truck Show 11 October 2014

Water's Farm Days and Rollie's Open Shop 5 October 2014
Connecticut Antique Machinery Association 27 September 2014
Whately Engine Museum Show 20 September 2014
PVLS Fall Meet 13September 2014

Yankee Yesteryear of Oakdale CT Cruise Night 9 September 2014
Yankee Yesteryear Car Club Autumn Show 7 September 2014
RI Antique Military Show 6 September 2014
Yesteryear of Oakdale Auto Club 3 September 2014
Canandaigua Pageant of Steam and HCEA Show
ATCA Bay State Chapter 13th Annual Truck Show 27 July 2014
CAMA Engine Show 26 July 2014
Waushakum Live Steamers 20 July 2014

QVEA July Show 19 July 2014

ATCA New England Chapter 33rd Annual Truck Show 13 July 2014

Pepperell Crank Up 13 July 2013
Long Island Antique Power Association 12 July 2014
New England Museum of Wireless and Steam 11 July 2014
Central Massachusetts Steam, Gas and Machinery Assn. Yankee Engine-uity 29 June 2014
WLS Van Brocklin Meet 22 June 2014

ATHS Nutmeg Chapter Show 22 June 2014
7th Annual Massachusetts Antique Fire Apparatus Association 14 June 2014

Old Iron Tractor Club Show 8 June 2014
Ocean State Vintage Haulers 8 June 2014

Connecticut Military Vehicle Collectors 7 June 2014
CT MG Club "British by the Sea Gathering" 1 June 2014
Tri-State Firefighters Meet and Waushakum Live Steamers Spring Meet 18 May 2014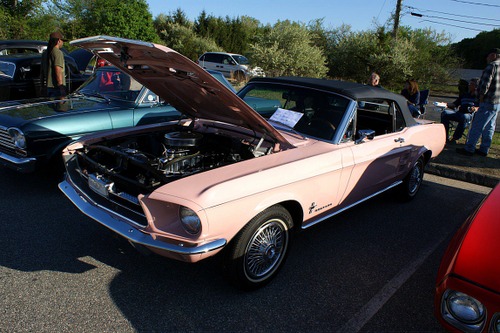 S.E. CT Mustang Club 17 May 2014
New Hampshire Power of the Past Show in Dunstable MA 4 May 2014
Zagray Farm Spring Show 3 May 2014
Cabin Fever Expo 2014
North American Model Model Engineering Society Show 30 April 2014
New England O Scale Model Train Show 13 April 2014
Rolling Barn Door page 28 February 2014
NEMES Annual Show 2014 15 February 2014 (3 March, photos and short video from Mike Boucher added)
Yankee Chapter of Antique Outboard Motor Club 25 January 2014

Waushakum Live Steamers New Years Day Steam Up 1 January 2013
Another year has wound to an end and we hope that you have enjoyed reading our website. If we were able to show you the model engineering hobby in and around New England our goal was met. I am looking forward to bringing you more photos and comments in 2014 and, as always, welcome your comments and suggestions on how this site might be made better.
===========================================================================================================================
Use these links for years prior to 2013
Please be aware that when you select Return to NEMES homepage at the bottom of the pages this link takes you to will bring you back to this page.
Places of Interest
A collection of companies and other "places of interest" that are worth the trip from just about anywhere.
Click HERE to get a PDF listed by state. Or HERE to get an Excel spreadsheet listed by state or province
Or HERE to get the alphabetical listing Or HERE to get an Excel spreadsheet listed alphabetically
==============================================================================================================================
Need to machine a sprocket? Click HERE to download an Excel spreadsheet that will do the calculations for you. Just enter the number of teeth, pitch of the chain and diameter of the chain roller.
==============================================================================================================================
Send comments, corrections to webmaster@neme-s.org
ME #8 Cartoon Page Harris JPC HZB
Morse Tapers Temp Terri DXF_IGS Final Q and A
PD Westerly RI Multi start threads
"Nostalgia" Waltham Wood Show 1 Wood Show 2
Start Date is 18 January 2012