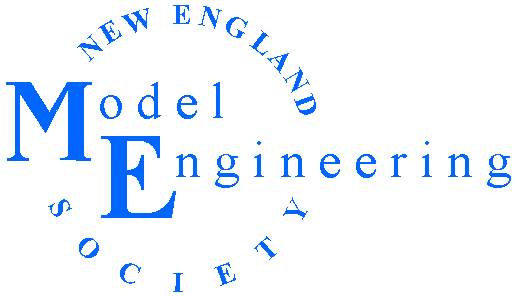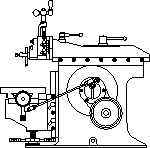 A group for those who enjoy metal working and machining meeting monthly at the
Charles River Museum of Industry, 154 Moody Street, Waltham, MA 02453
Next Meeting: Thursday, 2 January 2014 @ 7:00PM
On Saturday 14 December all are invited to join members of NEMES at Woodman's Restaurant in Essex MA @2:00 PM for the annual totally informal and barely organized Holiday Get Together.
Not a member? No problem. You only have to be interested in mechanical gadgets and good fellowship! Bring your wife or lady friend (probably best to not bring both) and join us in Essex.
If you are a first time visitor to this site, please, take your time, look around and see what our group has to offer. We hope that you find things of interest and always welcome your comments and suggestions. Please feel free to contact the webmaster at errol.groff@snet.net
Club Activities and Benefits Include:
We have monthly meetings usually featuring a guest speaker that is a subject matter expert on a subject related to model engineering.
We have started a library of plans and articles that members can share.
We publish a monthly newsletter with news of the meetings and short articles by the members. It also includes members classified ads.
We have organized group tours to other events and factory tours to places of interest.
We plan an annual show of members work, open to the public. This is not a competition, simply an exhibition.
We have a members roster that lets members get in touch with each other.
We share tips on our favorite sources of supply.
Metal Working Related Links and Pages
The January/February 2011 issue of Home Shop Machinist contains an article written by members Max Ben-Aaron and Bill Brackett about the 2010 NEMES club show. George Bulliss, editor of HSM has kindly granted permission for this web site to re-publish the article so that readers who may not (yet) subscribe to HSM can enjoy it and learn more about our organization. Please click HERE to link to the article in PDF.
Use this Google search bar to find thing on the NEMES site
Frostbite Crank Up 8 December 2013 (video added on 9 December)
Yankee Chapter Antique Outboard Motors Meet 9 November 2013
South Shore Model RR Club 27 October 2013
Lehman's Amazing Hardware 17 October 2013

Carroll County Ohio Antique Collectors Club 19 October 2013

Mid East Ohio Model Engineering Expo 19 October 2013 Video will be added in a few days
Western Reserve Museum & HGR Industrial Surplus 16 October 2016
Swamp Yankee Days 12 October 2013
Waters Farm Fall Days 6 October 2013
Zagray Farm Fall Meet 5 October 2013
Connecticut Antique Machinery Association Show 28 September 2013

Rollie Gaucher's Open Shop 22 September 2013
New England Museum of Wireless and Steam 21 September 2013
Norwich CT Car Show 15 September 2013
Military Vehicle Show Quonset Point RI 14 September 2013

Tobacco Valley 33rd Annual Show 14 September 2013 (Video added on 16 September 2013)
Yankee Yesteryear Car Club
42nd Annual Dublin Show 7 September 2013
CT Eastern RR Museum 31 August 2013

Waushakum Live Steamers Annual Meet 24 August 2013

Straw Hollow Engine Works 10 August 2013

ATCA New England Chapter Show 4 August 2013
ATCA and Northeast Rockbusters Meet 28 July 2013
QVEA Zagray Farm Summer Show 20 July 2013
Long Island Antique Power Assn. 13 July 2013

Pepperell Crank Up 7 July 2013

Doug Penn's Antique Outboard Motors 3 July 2013
Central Massachusetts Steam, Gas and Machinery Association 29 June 2013
Waushakum Live Steamers Van Brocklin Meet 23 June 2013
Nutmeg Chapter of the ATHS show 23 June 2013

Shore Line Trolley Museum and Antique Fire Engine Show 22 June 2013

Pioneer Valley Live Steamers Father's Day Meet 15 June 2013

Old Iron Tractor Club Show 9 June 2013
CT Military Vehicle Collectors Show 8 June 2013

ATHS Ocean State Vintage Haulers Truck Show

68th Annual Tri-State Firefighter's Meet 19 May 2013
Waushakum Live Steamers 19th Spring Steam Up 19 May 2013

Cranberry Flywheelers Spring Meet 18 May 2013
New Hampshire Power of the Past Dunstable Show 5 May 2013 (Video has been added, 16 May 2013)

CAMA Spring Festival 4 May 2013 (Video has been added, 17 May 2013)

Belltown Gas and Steam Engine Show 1 May 2013 (Video has been added, 17 May 2013)
North American Model Engineering Show 2013 29 April 2013 (Video has been added, 17 May 2013)
Winterthur Dupont Estate, McHenry National Park and Rodale Institute 29 April 2013
Flight 93 National Memorial 29 April 2013
Altoona Memorial RR Museum and Horseshoe Curve 28 April 2013 Horseshoe Curve video has been added to this page
B&O RR Museum 28 April 2013

Cabin Fever Expo 2013 27 April 2013 All video is now posted for the Cabin Fever show.
Trinity College Firefighting Robot Competition 6 April 2013

April 2013 NEMES meeting
South Shore Model Train Club Spring Show 23 March 2013 (video added 25 March)

Spring Training Model Train Show Peabody MA 9 March 2013
Due to lack of meeting space there was no March meeting.
17th Annual NEMES Show 8 February 2013
February 2013 NEMES Meeting 7 February 2013

Antique Outboard Motor Club, Yankee Chapter 26 January 2013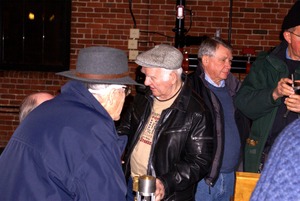 January 2013 Poster Session Meeting

Waushakum Live Steamers 1 January 2013
===========================================================================================================================
Use these links for years prior to 2013
Please be aware that when you select Return to NEMES homepage at the bottom of the pages this link takes you to will bring you back to this page.
Places of Interest
A collection of companies and other "places of interest" that are worth the trip from just about anywhere.
Click HERE to get a PDF listed by state. Or HERE to get an Excel spreadsheet listed by state or province
Or HERE to get the alphabetical listing Or HERE to get an Excel spreadsheet listed alphabetically
==============================================================================================================================
Need to machine a sprocket? Click HERE to download an Excel spreadsheet that will do the calculations for you. Just enter the number of teeth, pitch of the chain and diameter of the chain roller.
==============================================================================================================================
Send comments, corrections to webmaster@neme-s.org
ME #8 Cartoon Page Harris JPC HZB
Orange GD&T Morse Tapers Temp Zero SIW
Engine Page Train Sign Terri ELG Trailers
DXF_IGS Final Q and A CF2013 NAMES2013
21August 2013 Test Upload
Start Date is 18 January 2012