2015 Durham Tractor Cruise-In
Durham CT
15 August 2015
No video from this show, sorry!
When I got up this morning my thought was Oh boy!, a show that is only maybe 52 miles from home. We can zip down I-395 to I-95, buzz down to exit 58 and run up to Durham. Eazy-Peazy. BUT the 52 mile trip took FOUR hours!!! We stopped for breakfast and got back onto I-95 to continue the journey only to find that the road was at a stand still. Sadly the problem was a major accident further south on the road which included one fatality. We were trapped like rats! We finally got off the road, turned about and went back a way and, using the sort of roads that the tax collector barely knows about, we were able to wind our way cross country, finally arriving at the fairground

The show was small but very nice. I had known about this show for a number of years but this was the first time I decided to attned and I am happy that I did.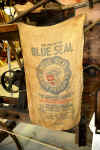 If you see your exhibit or machine and would care to drop me a line or two, or even a paragraph, about it I will be delighted to add your comments to this page. Please send to webmaster@neme-s.org To identify a photo just hover your cursor over the photo and a tag should pop up. Please use the last three digits of the tag to identify the photo. For example if the tag came up DSC03974.jpg (205067 bytes) the info I would need is 974.jpg. If this is a multi page unit the page number would also be useful.
Correspondence to: webmaster@neme-s.org