New England O Scale Model Train Show
99 Park Street, Hudson MA
13 April 2014
Although I would have preferred to be in York, PA this weekend for the Cabin Fever Expo that was not to be. So, as an alternative, I went up to Hudson MA to visit the O Gage model train show. Only 60 miles for home instead of 360 miles to York and small enough so as not challenge my injured right knee. As always at such gatherings pleasant and friendly folks and some interesting things to see.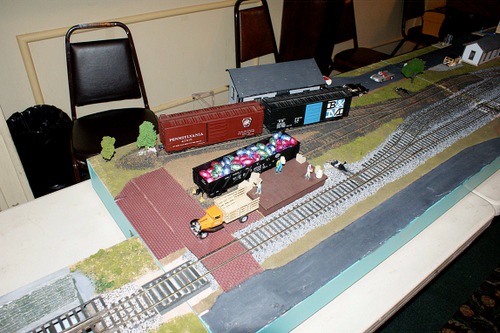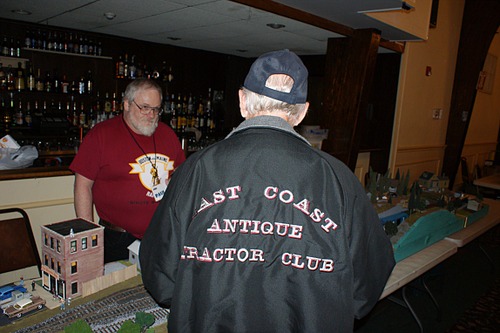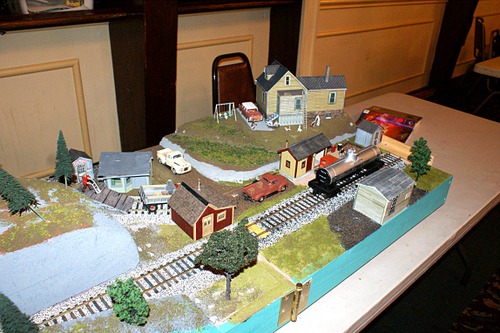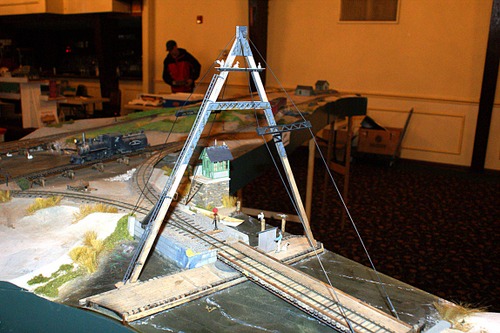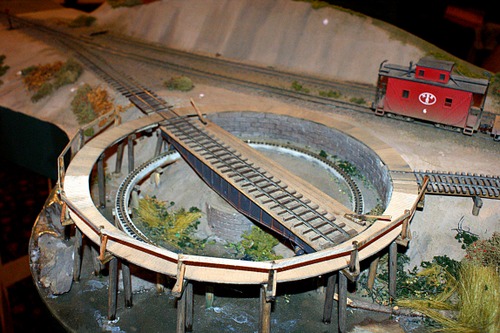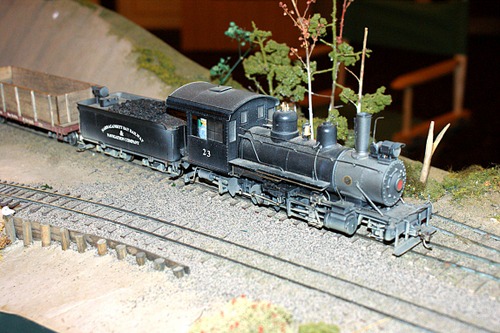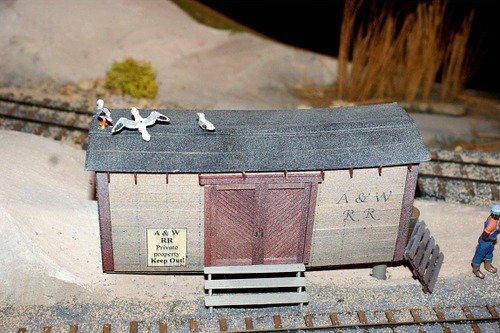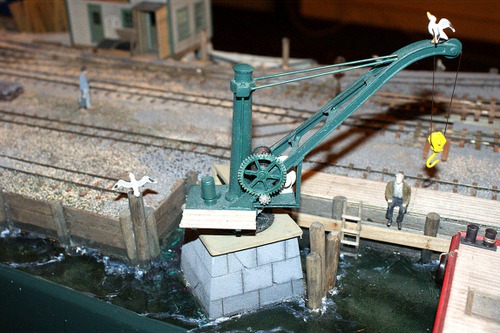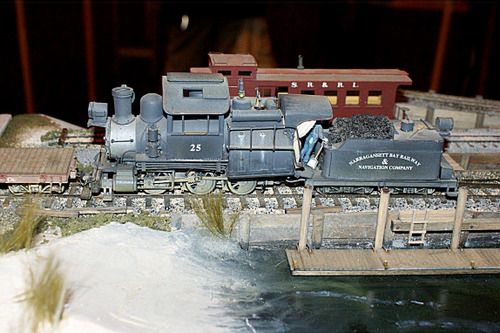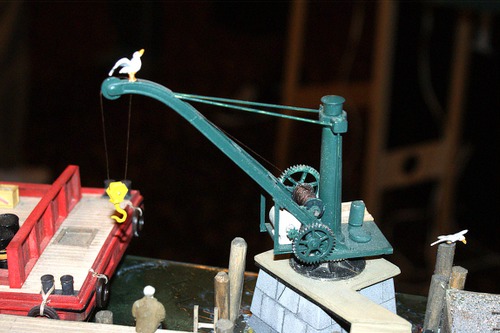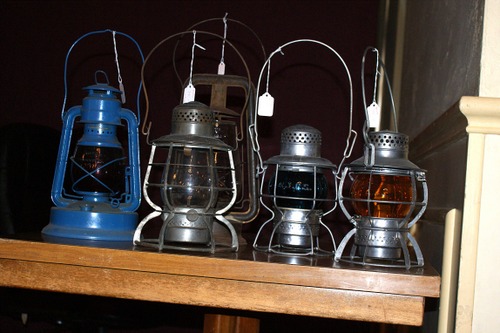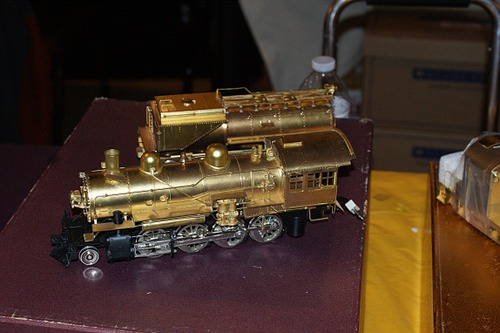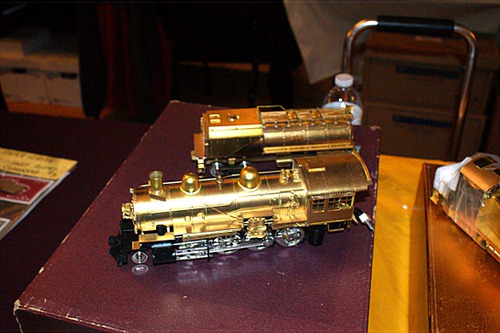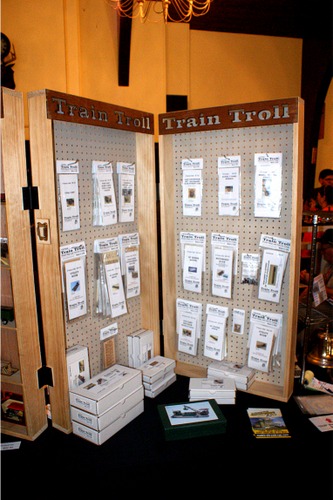 Train Troll, model ships and narrow gage, www.traintroll.com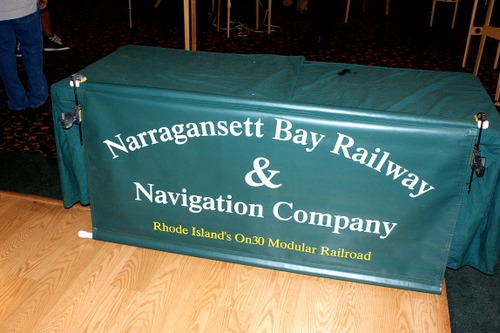 f you see your exhibit or machine and would care to drop me a line or two, or even a paragraph, about it I will be delighted to add your comments to this page. Please send to webmaster@neme-s.org To identify a photo just hover your cursor over the photo and a tag should pop up. Please use the last three digits of the tag to identify the photo. For example if the tag came up DSC03974.jpg (205067 bytes) the info I would need is 974.jpg. If this is a multi page unit the page number would also be useful.
Correspondence to: webmaster@neme-s.org