NEMES December Meeting 2012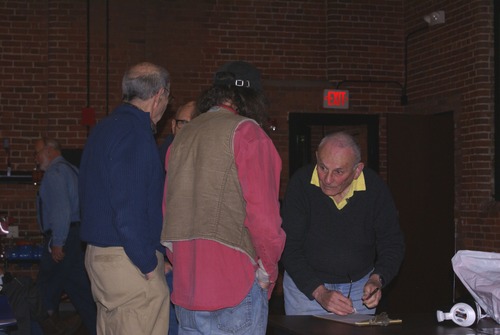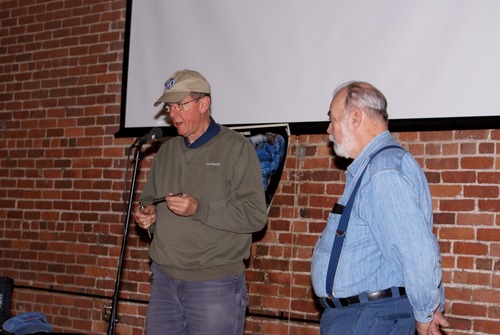 frank Dorion describes a marking gage he has been working on.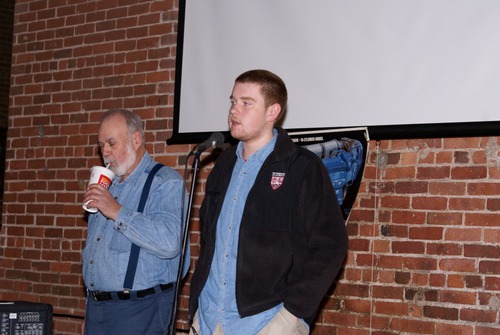 Dave Baker offered members the choice of paying dues with MC or Visa in addition to cash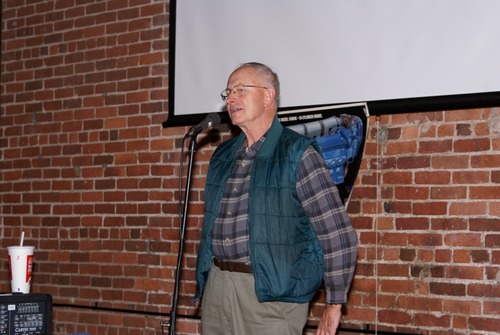 Norm Jones described his recent cataract surgery and how he is delighted to have his vision restored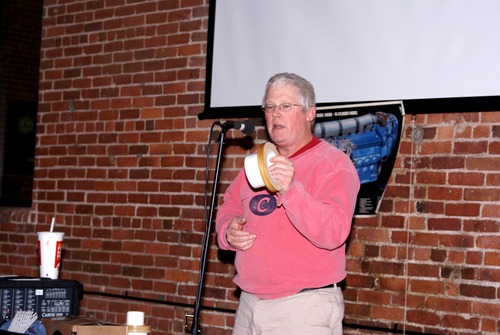 .I will have to update this caption when I get this gentleman's name.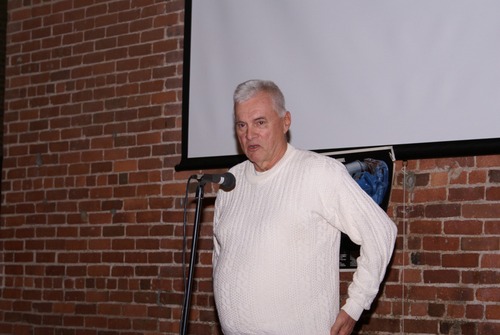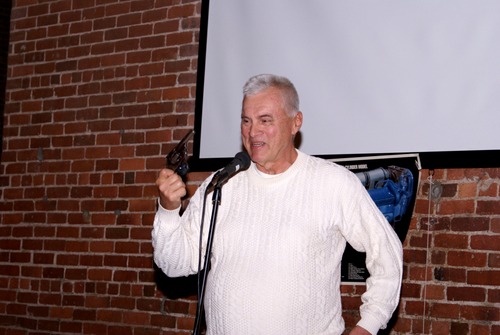 Our speaker this month was be Les Harriman. Les is one of the founders of the New England Dragway in New Hampshire and I had asked him if he could give us a talk on the formation and history of the dragway. He suggested that instead he speak on a consulting job he did for the General Electric Electro Motive Diesel division. The one year job was involved in bringing to bear his 37 years as a heavy metal fabricator at GE Lynn. The project involved welding of parts for a new design of engine for the GE locomotives, very reminiscent of the construction methods used in the Crossley automobile engine of the late forties. The first engines made for these cars used braze welded blocks.