NEMES Annual Banquet and Holiday Get-Together
@ Woodman's Restaurant in Essex ME
16 December 2012
You would be hard pressed to find a more low key club event anywhere. Held at the popular Essex restaurant we just set a time and if you feel so motivated just show up! No reservations, no tickets sales, pretty much no nothing.

A big thank you to all who attended and we hope that next year more will join us for fine fellowship and pretty darn good seafood.
Terri Groff chats with Dave Osier
Norm Jones (L) and our Gazette editor George Gallant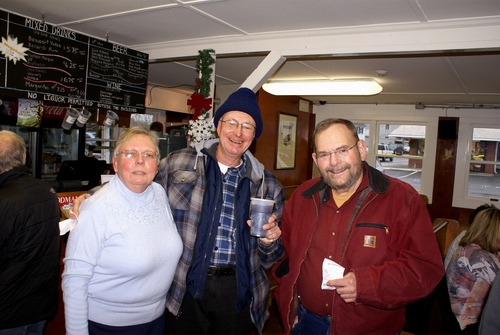 Terri, Norm and Dave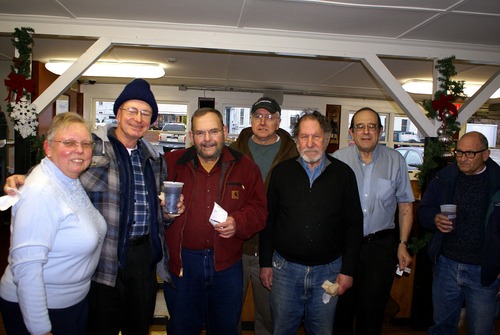 L to R are Terri Groff, Norm Jones, Dave Osier, Rollie Gaucher, Max Ben-Aaron, the semdom photographed Howard Gorin and Les Russell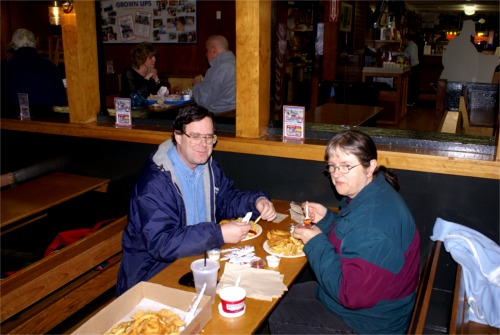 Rich and Baker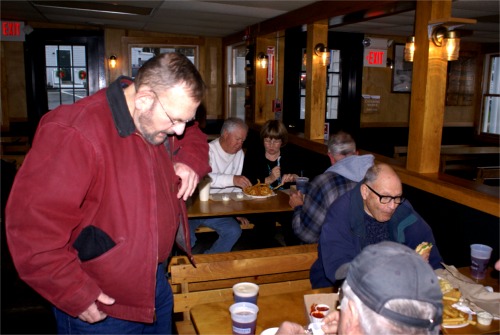 In the background are Russ Steeves and his friend Joyce Chambers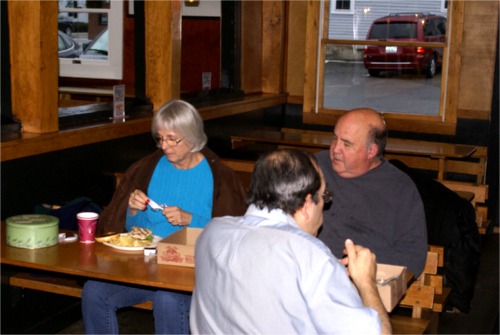 Facing the camera are George Gallant and his wife Laurinda.
Rich and David Baker
Correspondence to: webmaster@neme-s.org